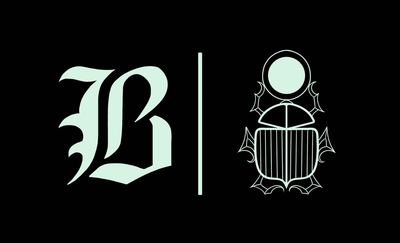 Thanks for viewing the Tattoo art of B.Benjamin
Here you will find a gallery of his tattoo work, a gallery of his tattoo flash, and ways to locate and contact him for this work.

B. Benjamin (AKA Benji) a tattoo artist is based in Las Vegas, Nevada. He tattoos out of Broken Dagger Tattoo Parlor.

Benjamin specializes in color tattoo work. He has cultivated his own style of flash design, dubbed "cybertraditional", which is a futuristic take on pop culture and fantasy elements. Additionally, Benjamin loves to handle tattoos that are Pop cultural. This includes Anime and Manga lore, Comic book lore, Animated lore, and other forms of entertainment media. Benjamin is also well versed in floral tattoo designs.

Benjamin designs all of his tattoo work custom. Even if you have reference, or would want to emulate a design you found, he will always alter it to be unique to you.

Benjamin's tattoo Rate is $150 an hour, with select flashwork at a flat rate.
He requires a $50 deposit for all tattoo appointments. Please see "CONTACT" for more info.


Thanks for your visit to the website. We look forward to your patronage.