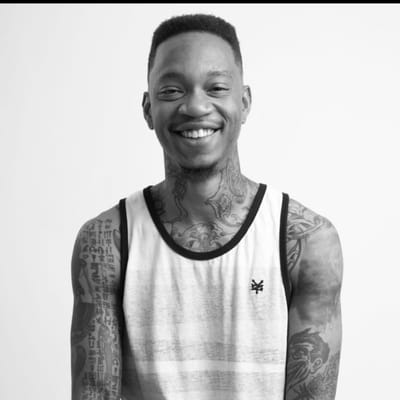 Thanks for visiting my page, The art of Benjamin.
My name is Benji, I'm a tattoo artist at Elysium Tattoo in Milwaukee, WI

I consider myself a custom tattooer, and I would be more than happy to take care of any type of work you envision. I love to tattoo pop culture elements, anime and manga stlye art, new school, japanese, neotraditional, illustrative and fantasy elements; anything from your favorite fandom or universe, I would love to draw up any tattoo for you.

Additionally, I have cultivated my personal style that I have dubbed CYBERTRADITIONAL. This is a style encompassing futuristic and sci-fi elements such as galaxy designs, pixlation, glitch and chrome accents. This style can be imprinted on any type of design. To check out examples of this concept, please see the 'cybertraditional' tab under my Tattoo Gallery page. I have also provided a tattoo flash tab, so you can get an idea of the designs I would like to tattoo the most. Please check out the "featured' section under my tattoo flash tab.





BOOKING-
I tattoo under an rate of $150 an hour; and I provide a day rate (8 hour max) for $1000
For smaller tattoo designs, my minimum starts at $100.
Booking can be handled under the "Contact" page on my website. I require a Deposit of $100, this is payable through Paypal (benjitatts@yahoo.com), Venmo (@dio_brando) or Cashapp ($benjitattoer).

Please be aware: If you did not pay your deposit, even if we discussed a date and time, you have not ben scheduled. Your date is secure only after the deposit is paid. Your deposit is NON-REFUNDABLE.

FLASH DESIGNS-
I have a full flash design gallery located under the "Tattoo Flash" section of this website. These are designs that I would like to tattoo the most. These designs have discounted rates.

WHEN IT'S TIME FOR YOUR APPOINTMENT-
Please make sure you have eaten before hand. Wear comfortable clothing that you do not mind getting dirty. I do not mind a guest or 2, but please do not bring an entourage of people. Make sure you also bring something to keep yoourself occupied for longer sessions (music, book, tablet, etc).
I accept Cash primarily, but can facilitate cards for payments, which can also be handled with the previously discussed financial apps.
Aftercare will be discussed in person, and you will be given an aftercare sheet for reference.

COMMISSION WORK-
In addition to tattoo work, Ialso handle commision work, including digital designs and paintings. Please refer to my "Paintings", "Digital", "Skateboard Decks" and "Sticker Designs" pages on my website for examples of this work. If you would like to hire me for a project, please contact me under the "Contact" page on this website. All price quoting will be handled according to the particualr project.


Thanks for visiting my page, I look forward to your patronage.